Website Design
get found, look great, get results

START UP
Starting a new business?
We've loads of experience providing starter websites. Read on if you want great advice, cost effective options and a results focused approach.

RE-DESIGN
Time to make improvements?
If your web site is underperforming or is just not cutting it then Qi can assist. We'll help you get noticed, increase visitors & up customer conversions.

CORPORATE
Strong branding & content
We assist organisations to portray consistent, credible corporate internet presence whilst providing platforms to interact with customers and suppliers.

E-COMMERCE
Looking at online sales options?
Whether you have a handful or hundreds of products, Qi will provide a selection of options to match your business plan & budgets.
Whilst the look and design of your website is important, if you want your business to perform well it's no longer just enough to have a nice design. Most important is to have a website that works well at all basic levels but is fully optimised to be found online.

Our first step is to take the time to understand your business, your customers, your commercial goals. With Qi you're provided with more than a graphic designer. You get an experienced business analyst, marketing / sales exec and professional copywriter to deliver effective web design.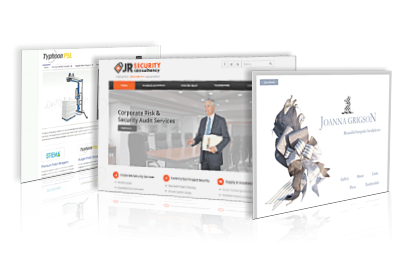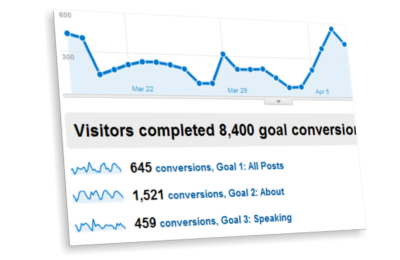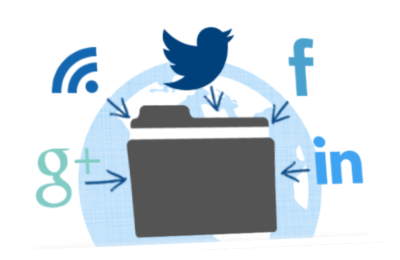 Example Packages
STARTER Websites from
£895
Tailored Design up to 8 pages
Search Engine Optimised
Customised Graphics & Headers
Responsive Design across Mobile/Tablet/PC
Image Gallery / Contact Form
Monthly Visitor Statistics Report
Hosting, Support & Backups
CORPORATE Websites from
£1445
Tailored Design up to 16 pages
Search Engine Optimised
Bespoke: Graphics, Headers, Picture Sliders, Icons
Responsive Design across Mobile/Tablet/PC
News Module or Blog Module with Client Access + Training
Embedding of: Video, Galleries, Maps, Forms, Social Media
In depth Statistics & Analytics Reporting
Hosting, Support & Backups
ECOMMERCE Websites from
£1,495
Static, Category & Product Pages
Client Admin Login to Add & Manage Products
Basket & Checkout System
Responsive Design accross Mobile/Tablet/PC
Payment Gateway Options EG PayPal, Stripe etc.
Search Engine Optimised
Customisable delivery options
Order Management System
Options for Static Pages, Blogs, 3rd Party Add Ons
Statistics & Analytics Reporting
On-site or Web Based Training
Hosting, Support & Backups
Options & Extras
Search Engine Optimisation
Why have a website if no one can find you?
Chances are you are investing in your website because you want to attract customers and prospects to see what products and services you offer, then you hope they will take some sort of action. Putting your website in front of people searching for you or your type of services & products is called Search Engine Optimisation – commonly referred to as SEO.
Qi Marketing starts on 99% of website projects with an SEO first approach. We know the basic proven steps to take to get a new business or an underperforming website up in the search engines – just see some of our client testimonials!
SEO when done well is a process that combines:
RESEARCH – Looking at your market place and specifically into keywords and phrases that your customers are using
CONTENT – Making sure the keywords are used in the right places on the page & behind the scenes
LINKING – Ensuring all the right internet sources know you exist and getting incoming links to increase your creditability
MONITORING – Examining your website to see what traffic levels you experience and details of visits for improvement

also see our page on : Search Optimisation
also see our page on : Copywriting
Mobile Websites & Dynamic Resizing
Do you want your website to look great on mobiles and tablets?
Smartphone, handheld device adoption has really taken off making the importance of your website being mobile-friendly higher than ever. Mobile sales have now overtaken desktop computer sales, and mobile internet use is predicted to overtake desktop internet soon.
There are two accepted methods of making a website function on smaller screens.
1) Build a separate website specifically for small screens and redirect mobiles to this
2) Build one website that can re-size & reformat to fit smaller screens – known as a 'responsive' website.
This website is responsive. You don't have to look at it on a mobile phone to see this, if you are currently viewing this on a non mobile device simply re-size your browser window. You will see that as you drag the window to make it smaller the contents will automatically rearrange to fit the screen.
The option that is best for your business may depends on a number of factors, such as the purpose of the website and the intended target audience.
Qi can advise on what method would suit you needs. It is fair to say though that most new websites we build these days are of the 'responsive' nature for the following reasons:
GOOGLE – 'Big G' has stated that responsive as its preferred mobile configuration. It is always a good idea to fall in line with Google's preferences for SEO purposes.
DEVICES – There are all manner of screen sizes and resolutions at present and this is set to continue. By building a site that adjusts whatever the size is means you will always cover all bases.
MANAGEMENT – Is it easier to maintain and update two websites rather than one? This is a 'no brainer'.
Photography & Web Videos
Do you want to show your business in its best light?
Photography can play a crucial role in the success of a website. Just like you might take pride in the presentation of you products or even the appearance of your premises, the photos used on your website reflect what your organisation has to offer.
Qi are able to offer a basic yet competent Web Photo Service that can capture your people, products, premises or events at very reasonable cost as part of a web project. We also offer a basic Web-Video Service to capture the essence of your business in a short video film that would normally have a duration of one to two minutes.
If you are looking at a fully fledged corporate photo assignment or professional videographer then we also have the contacts to set up these types of shoots on a bigger scale.
QUALITY – Making your business stand out from the rest takes and reflecting the quality you offer takes a photographer with experience. We help you to display images of your business that portray your services and products in the most effectively way online.
ANGLES – Getting the angles covered can be difficult when getting someone from within the organisation to 'take a few snaps'. A keen outside eye that knows what work online will make the difference.
CHOICE – Some people who visit your website will read every word you write, others will hardly read anything but be drawn to more visual resources. A simple, short web video provides another very powerful option for visitors to receive your message.

also see our page on : Website Photography
also see our page on : Website Videos

Email for your business
Do you need to set up basic email accounts?
Most new businesses need to operate email from their corporate domain name. At the most basic level this will normally mean setting up individual 'mailboxes' for individuals. Qi can provide mailboxes in accompaniment to web design and hosting with the following features:
POP3 Mailboxes – Online mailboxes to store your mail. You can configure your mail client for example Outlook, to download mail from this mailbox, or you can access your email through any browser.
IMAP Mailboxes – An alternative connection for viewing email through your mail client. Rather than downloading mail to your mailbox (POP3), IMAP allows you to connect directly to the email server to view messages. This is more suited to users who operate email from multiple devices.
Webmail Access – Access your email anytime, anywhere. Our webmail interface can be accessed through any web browser in any country. All you need is your login details and a web browser.
Email Forwarding – Email forwarding allows you to point emails sent to your domain to a preferred email address of your choice. EG. Email sent to sales@yourdomain.com could be forwarded to john@yourdomain.com
Catch All Facility – The catch all facility allows you to setup one mail account on your domain that will catch all email sent to anything@yourdomain.com. So, for example, with this setup, any emails sent to info@, enquiry@ or SomethingElse@ your domain will all be held in the catch all account.
Mail Auto Responders – Auto responders allow you to set up an automatic response on any of your mailboxes. If you are going to be out of the office or away from your mail, then through mail auto responders, you can setup friendly auto replies letting people know when you will be able to reply.

also see our page on : Web Hosting & Email
Registering domain names
Should you ask your web designer register your domain name?
We don't think web designers should register domain names for their clients, however we have done so in the past when required. If you are starting a new website then there are many good domain registration companies with a UK base to pick from. Three of the most popular are: 123-Reg, EasySpace and 1and1.
At Qi we advise that a domain name should be purchased by the client and not by us on their behalf due to the fact that a domain can become such an integral part of a business. We feel that the ownership should remain under the control of the businesses to ensure future use of the domain. Even for the non technical registering a domain name is a very simple process.
When registered, Qi may need the 'log in' details at a future date to activate web hosting and email services. We can work with domain names purchased previously and held with your original host and if needs be can transfer domain names under our control. We can talk you through the options if required.
Some interesting Domain Name statistics…
.COM – .com domain names account for 75% of all domain names registered globally
.UK – .uk is the 2nd biggest country specific domain extension with 9m domains registered
SEARCH – 80% of UK users would choose to visit a .uk website over a .com when presented with a search result
SHOPPING – 77% of UK users prefer a .uk website when making a purchase

also see our page on : Web Hosting & Email
Branding & Logo Design
Need a new logo for a start up business or a refresh of your current branding?
A good logo should impart immediate information to your audience about who you are and what you do. Often a logo is the first thing your customer will learn about your organisation. We have created logos and branding for a wide range of companies and organisations over the years. We can design a logo as part of a web site design project and then reflect the core branding features of the design throughout the site.
Some of things we look out for on a branding project…
BRIEFING – Before designing your branding or logo we need a brief from you. That means we need to know what you are trying to achieve and also a little about the business and your markets. Ideally we can take a face to face briefing however we can work with written briefs if needs be.
USP – We will need to know your Unique Selling Points. If you can tell us what separates you from the rest we can then come up with some design options to reflect that.
APPLICATION – Knowing how you new branding or logo might be used over its life will be essential to the type of design produced. IE. If a logo is only ever to be required on a website then it may not have to be so versatile for other uses to be considered such as: printing on promotional items, to be embroidered, to appear large sign writing or vehicles etc.

also see our page on : Graphic Design
Connecting to applications
How will your site interact with other resources?
We build websites that are able to integrate with most common web services and third party applications. Whether it be common items such as embedding a Twitter Feed or more complex linking in of systems and databases we can handle most things.
Some examples of web applications and resources that we can build in integration with…
Social Platforms
Customer Relationship Management
Advanced Forms
Maps
Polls
Calendars
Forums
Information Feeds
Databases
Availability Systems
Booking Engines
Language Translation
Media Players
Newsletter Sign Ups
We aim to provide clients with modern, professional web sites tailored to your branding, that perform well in search engines and drive visitors to act.
For advice and guidance on your website design project
get in touch
.